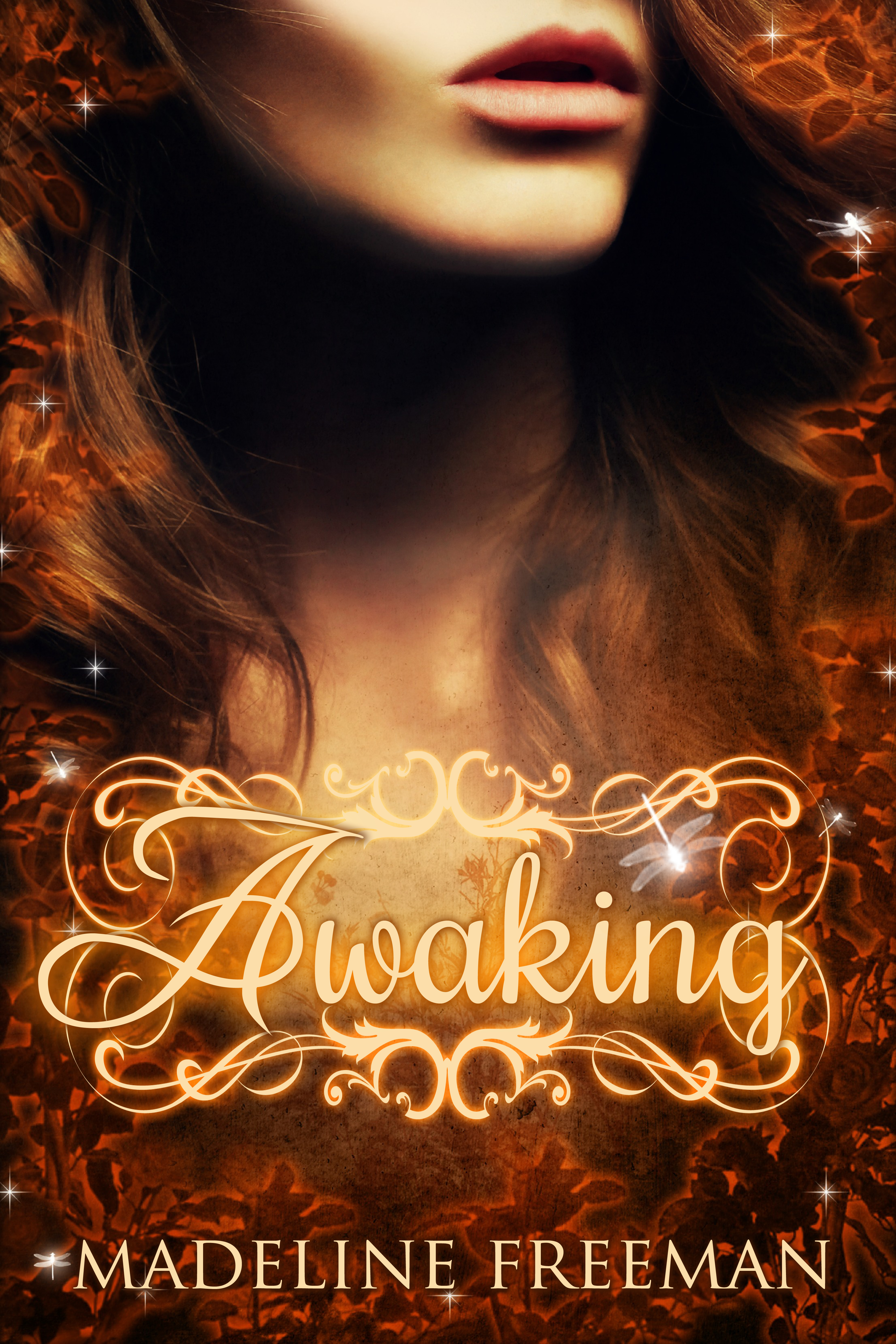 Today we have author Madeline Freeman on the blog. She is the author of the Naturals trilogy, The Clearwater Witches Series and the Shifted Serial. She shares some pretty good advice with us. You can visit her website at http://www.madelinefreeman.net
DO SHARE THIS INTERVIEW ON FACEBOOK TWITTER
 Tell us a little about yourself. Where do you live? Who are in your family?
I live in the Detroit area of Michigan in the US–where I've been for most of my life. I taught high school for ten years but quit last summer after the birth of my second child so I could focus on writing full time.
You have been publishing since 2011, right? How do you think the market has changed?
When I released my first book back in 2011, I had no idea what I was doing. I had the starry-eyed notion that once the book was out, some kind of magic would happen and people would flock to my novel. I had no idea how to market, promote and advertise. I learned those things from a friend who released her first book around the same time as I did, but who had incredible success way sooner. I don't entirely know what the landscape was like in 2011 because I didn't understand it. But it's still changing today: To be exclusive to Amazon or not? What genres are popular? What will be the next subgenre to explode? What's the best way to reach new readers? I know enough to be sure the answers to those questions will change by this time next year.
 Which was your first book? What made you self publish it? Rejection or want for freedom?
Awaking, the first book of the Naturals Trilogy, was the first book I published. I decided to do the indie route after hearing of the success of Amanda Hocking. I saw an opportunity, even though I didn't know exactly what it was at the time. Now I realize that was my first step toward becoming an entrepreneur, a small business owner. And I love it.
 You've written many books. How has your writing style changed over the years?
Since 2011, I've played with length (the Shifted serials are 10-15K words long). I've honed a system for plotting, which helps me be more productive when I sit down to write. I think my pacing gets better with each book. One thing that's stayed the same is writing characters who take on a life of their own and surprise me. In a way, that's my favorite part.
DO SHARE THIS INTERVIEW ON FACEBOOK TWITTER
Do you hire professionals to help you with the publishing process?
I hire editors and cover artists. My grammar skills are pretty good—I was an English teacher for a decade, after all—but I'm too close to my work sometimes to catch inconsistencies or areas that don't make sense. And since I know what I meant to say, I'll often skip over missed words on a reread. Having another set of eyes (or two) edit a manuscript is necessary. And since I have no talent manipulating photos and art and typography, I hire professional designers for my covers. Despite the adage, people do judge a book by the cover, and I want the first impression my books give to make them want to pick it up.
Anything new you are trying to do with your genre?
I don't think I'm trying anything new with my genre. That's the thing about genres—they have specific sets of tropes and expectations. I only ever hope to tell an engaging story with characters the reader can connect to.
Any marketing strategy that has consistently helped you get sales over the years?
Really the only strategy I use right now to sell books is ads with promotional mailing lists like Ereader News Today, Robin Reads, Booksends, and BookBub. I've also had success with on-site merchandising on iTunes and Barnes and Noble.
What kind of books do you like to read? Do you read every day?
I love reading YA fiction (especially with fantasy elements), but I also enjoy contemporary romance. I don't read every day because I have two small children (so, if I am reading, it's often picture books or intermediate reader titles). Lately, I've been listening to audiobooks whenever I get the chance (if I'm out for a walk or in the car by myself or with the baby).
Who is your favorite character in fiction?
I don't think I have one favorite character in fiction. It's almost like choosing a favorite person in life. The best characters are complicated—both likable and flawed. It makes it difficult to pick one that's better than the rest.
What advice would you give to an indie author starting out today?
My advice to an indie author starting out today would be to know what you want out of your writing career. Do you want to tell stories that don't conform to genre expectations because those are what your soul needs to write? Excellent. Do it. But don't be upset if readers don't flock to it. (Not to say they won't, but they might not.) Do you want to make a zillion dollars? Cool. Figure out what's selling. Deconstruct the books to see what tropes you should be hitting. No matter what, hire a professional editor. Hire a professional cover artist. If you're looking to build a career, it's probably best to write in a series—and you might want to have 2-3 books ready to go before you publish the first book so you can gain momentum and fans early on. Beg and barter for reviews. Once you get enough reviews to run some promos, do it. (Basically, read Susan Kaye Quinn's Indie Author Survival Guide and do whatever she tells you.)
DO SHARE THIS INTERVIEW ON FACEBOOK TWITTER
---
A. J. Chaudhury is a young author from India writing mostly in the fantasy genre. His historical low fantasy short "A Song of Blood" releases shortly. Click here to download his fantasy novella "The Drabird" for free.