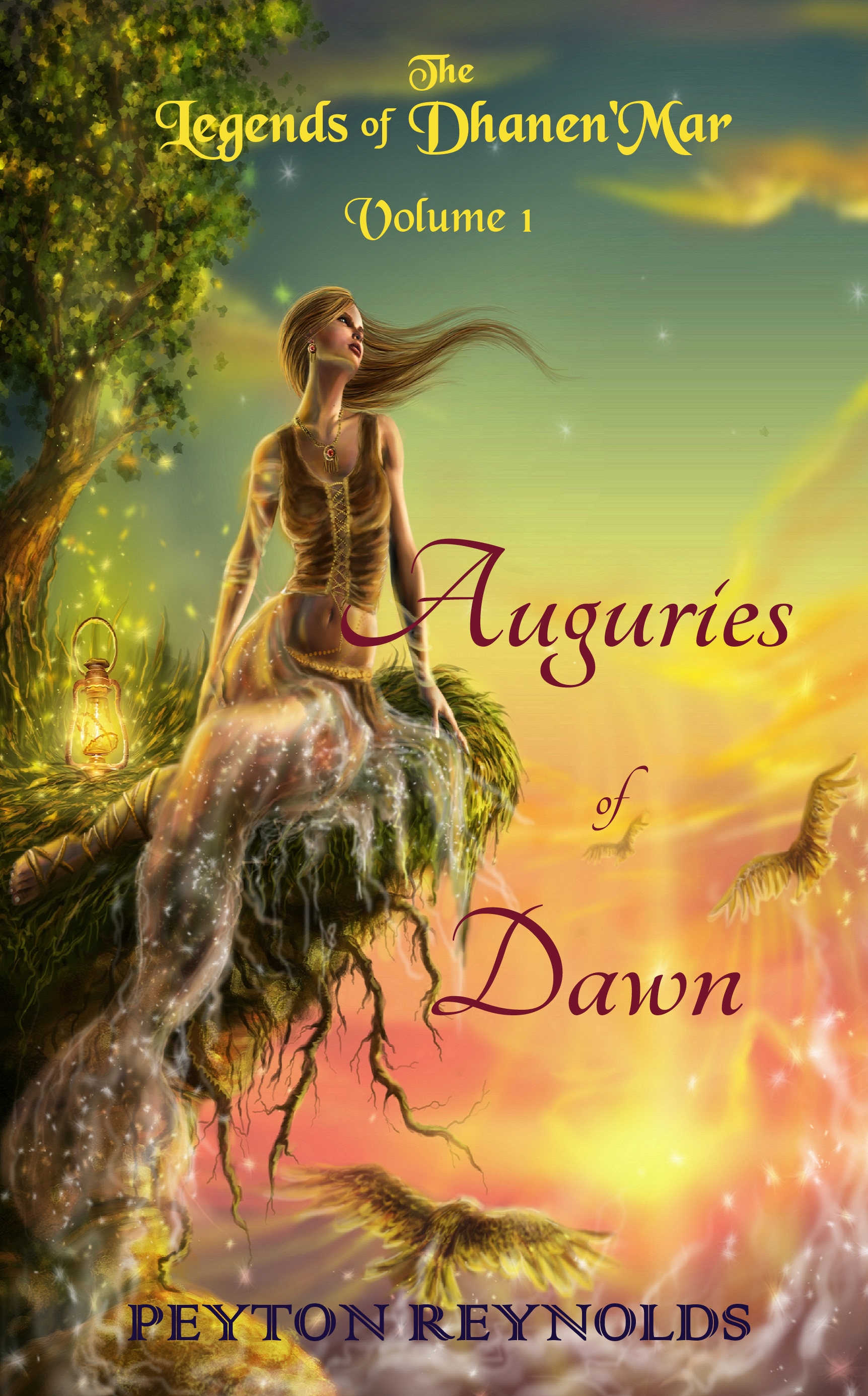 Today we have author Peyton Reynolds on the blog.  She is the author of "The Legends of Dahanen'Mar series" and "The Trivallyn Saga." Her website is http://pkreynolds.wix.com/fantasy-author
1) Do introduce yourself a bit. Who are your friends, family?
I presently live in Phoenix, Arizona with my husband and our houseful of pets (4 dogs, 5 cats).  I can't remember a time when I didn't write, and presently have 18 published works to date.  All are epic fantasy, with the first 7 comprising a completed series, and the remainder various installments in my current and on-going series, The Legends of Dhanen'Mar.
2)Tell us about the Dhanen'Mar series. How is ordinary life in your fantasy world?
This is a series for those who enjoy a character-driven plot and extensive world-building.
In Dhanen'Mar, an individual is born to one of 15 Patrons, those who govern the specific dominions of Justice, Harvest, War, Travelers, Harmony, Revenge, Destiny, Commerce, Thieves, Chaos, Healing, Arts, Love, Magic and Death.  This is a person's Birth Patron.  Upon coming of age, they are then permitted to select a Choice Patron.  The combination of one's Patrons then works to influence and guide them throughout their life.  For example, my assassin's Patrons are Death and Commerce, while the commander of Dhanen'Mar Thieves guild possesses Thieves and Revenge.
From this premise, I've created a realm rich in superstition and ensnared in political conspiracy.
3) How do you prepare your books for publishing?
18 books in, this process has become pretty streamlined.  Once the first draft is completed, I do the first-round edits, and then send the manuscript off to my editor.  After implementing her corrections, I conduct 2 more read-throughs and then publish.
By contrast, my first novel, Anathema, probably went through 100 revisions before ever seeing the light of day.  Writing is very much a muscle, so the more you work it, the easier the process becomes.
4) Any book you read recently that just blew you away? Who are you favourite authors?
Strange Girl by Christopher Pike.  Although classified as YA, he explores some concepts in this book that I found quite fascinating, and they stayed in my thoughts for a while after finishing.  Other authors I enjoy are Guy Gavriel Kay, Stephen King, and Christopher Moore.

5) Do you use paid ads to promote your books? How has your experience been with them?
Although I've been publishing for 4 years, it's just recently that I started experimenting with paid ads, and only because the e-book market is now so saturated that organic discoverability isnext to impossible.  So far the effort is seeing success, but conducting some research into where to advertise is definitely recommended.  Many promo sites don't deliver satisfactory results, and sometimes certain genres will perform better on specific sites.
6) How do you react to reviews, both positive and negative?
Reviews are for readers, not authors, and the only reason an author should care about them is because it's almost impossible to solicit advertising when you don't have any.  Consequently, this is why so many authors scramble to get them.
Beyond that, positive reviews are of course very motivating, and it's certainly nice to know that all your hard work is being appreciated.  As for the negative…the first one I ever received stung, but after that they've just been shrugged off.  I'm not a sensitive person, and a thick skin is required in this business.  Every book in the world has negative reviews, so unless these are outweighing the positive, it's best to just accept them as a nature of the business and move on.
7) Do you plot your books in detail before writing them?
I'm about 60% plotter and 40% pantser.  (For those unfamiliar with the term, a pantser is one who makes everything up as they go along, as in "flying by the seat of their pants.")  Before starting a book, I'll make a list of all the key points I need to include, and then fashion a brief chapter-by-chapter outline.  This outline will receive more detail as I get farther along in the story, as I'm not always sure when certain events will unfold.
8) Did you make any mistake during your publishing journey that you later have to fix?
I've made plenty of mistakes, but the most significant was waiting two years before setting up a mailing list.  I probably lost a lot of readers by not doing so earlier.  These people are your core fan-base, and should be cherished as such.
9) What are you currently working on?
I'm presently writing the fifthmain volume in The Legends of Dhanen'Mar series, Binds of Fate.  It's proving the most challenging of the series so far, but coming along well.
10) What would be your advice to a new author who writes fantasy?
Keep your expectations low.  No one writes fantasy to become rich, but rather because it's where our hearts lay.  Just as importantly, don't try to mimic what's already out there.  There's nothing wrong with including fantasy tropes, but make sure to weave them into a unique setting.  The world doesn't need another "hero-meets companions—they go on a quest—they fight evil—the end" type of story.Also, give your characters flaws.  Perfect characters are not only boring, but unrealistic.  We all make mistakes.  Your characters should too.
Furthermore, don't ever listen to anyone who tells you "If the first book in your series doesn't sell X amount of copies, you shouldn't bother to write any further installments."  These are probably the same people who think GRRM was an overnight success.  Building a readership takes time, effort, and perseverance, and if they don't have confidence enough in their own endeavors to finish what they started, it doesn't mean you shouldn't have it in yours.  Follow your instincts and make your own decisions.
11) Anything you would like to add?
I'd like to say a big thank you to my readers, past, present, and future.  The truth is, I'd still be writing whether anyone read my work or not, because that's what real writers do, but the recent encouragement and enthusiasm I've received is greatly appreciated.
To anyone interested in my Legends of Dhanen'Mar series, the first volume, Auguries of Dawn, is currently available for free at all major retailers.
---
A. J. Chaudhury is a young author from India writing mostly in the fantasy genre. His historical low fantasy short "A Song of Blood" releases shortly. Click here to download his fantasy novella "The Drabird" for free.