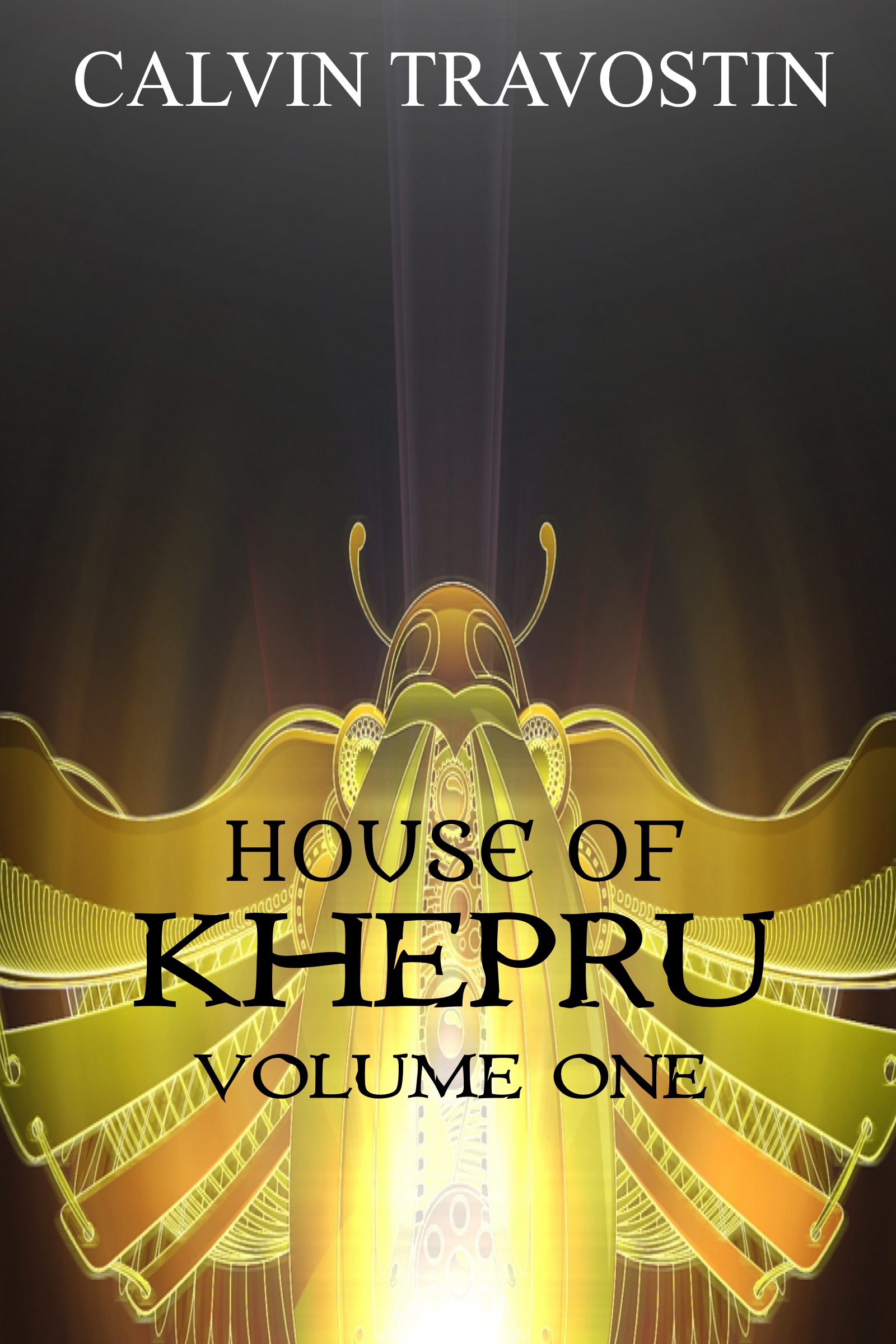 It's author Calvin Travostin on the blog today. He is the author of the House of Khepru series. You can visit him at his blog https://caltravos.wordpress.com/
1) Tell us a bit about yourself. Where are you from? Your family?
I was born in Miami, Florida, but my mother is from Trinidad and Tobago. My father was born in the states, but has ancestry stretching to multiple countries.
2) Tell us about your House of Khepru series.
House of Khepru is a series inspired by many different tropes found in anime and manga. I have been working on the general idea for about two years, and finally started writing and editing it.
If anyone is a fan of anime and manga, particularly ones such as Bleach and HighSchool DxD , you will definitely like House of Khepru.
3) Any reason why you are so interested in eastern fiction?
I grew up with anime when I was a kid. Like most, I lived on shows like Pokemon, and Sailor Moon, among others. As I got older, I started getting into other stories, like Bleach, Tokyo Ghoul, Berserk, and others that most would not expect from an animated story.
Personally, I've always liked animation, because there is no limit to what you can do with the ideas you have, similar with writing.
4) Who drew the cover art for your books?
I made the cover myself using stock images. It may not be ideal, but I'm only a one man team, so I have to make compromises when necessary.
5) How do you go about the editing of a book?
Something I've found works for me is, after finishing the final part of a volume, I'll leave it alone for about a week or so. I'll give myself enough time to forget everything about what I wrote, so that when I go back to edit it, I'm basically looking at it with fresh eyes. I've found that makes it a lot easier to edit my work.
6) What marketing strategies have been most successful in promoting your books? What about the unsuccessful strategies?
Word-of-Mouth using friends and family has been the most helpful when it comes to promoting my work. Twitter and Reddit have also been helpful.
7) Since when have you been writing? Can you share with us your ups and downs as a writers so far?
I've been writing ever since I was in middle school. I have loads of old concepts and story ideas hidden away in my desk somewhere.
If there is one thing I can say about being a writer, it's the wavers of confidence that happen constantly throughout my writing process. One day, I'll be writing with no problem, feeling great about my work. The next day, I'll feel like everything I've written is horrible, and feel like the worst writer in the world. It's perfectly normal. The key is not letting it get to you.
8) Besides the East, has fiction from other parts of the globe also influenced you?
I'd say that many world mythologies have influenced my writing in a way, particular Greek, Egyptian, and Norse. However, I think a lot of authors are inspire by these sources.
9) Who are your favorite authors? Books?
For authors, Rick Riordan is my favorite. I absolutely his books, especially his Percy Jackson and the Olympians series.
10) What kind of movies do you love watching?
I'm a huge lover of action-comedy movies. I love The Avengers and Deadpool.
11) What are you currently working on?
At the moment, I'm working on the third volume of House of Khepru, which I plan to put out near the end of June. I also have another series in the works, but you'll have to wait and see for that one!
12) Anything you would like to add?
To anyone who wants to be an author, all I can say is don't give up. Everyone has to start somewhere, and nobody starts off great. The key to this craft is being able to stick with your projects, no matter what.
---
A. J. Chaudhury is a young author from India writing mostly in the fantasy genre. His historical low fantasy short "A Song of Blood" releases shortly. Click here to download his fantasy novella "The Drabird" for free.