WELCOME TO A. J. CHAUDHURY'S WEBSITE!
CLICK HERE TO READ INTERVIEWS OF AMAZING AUTHORS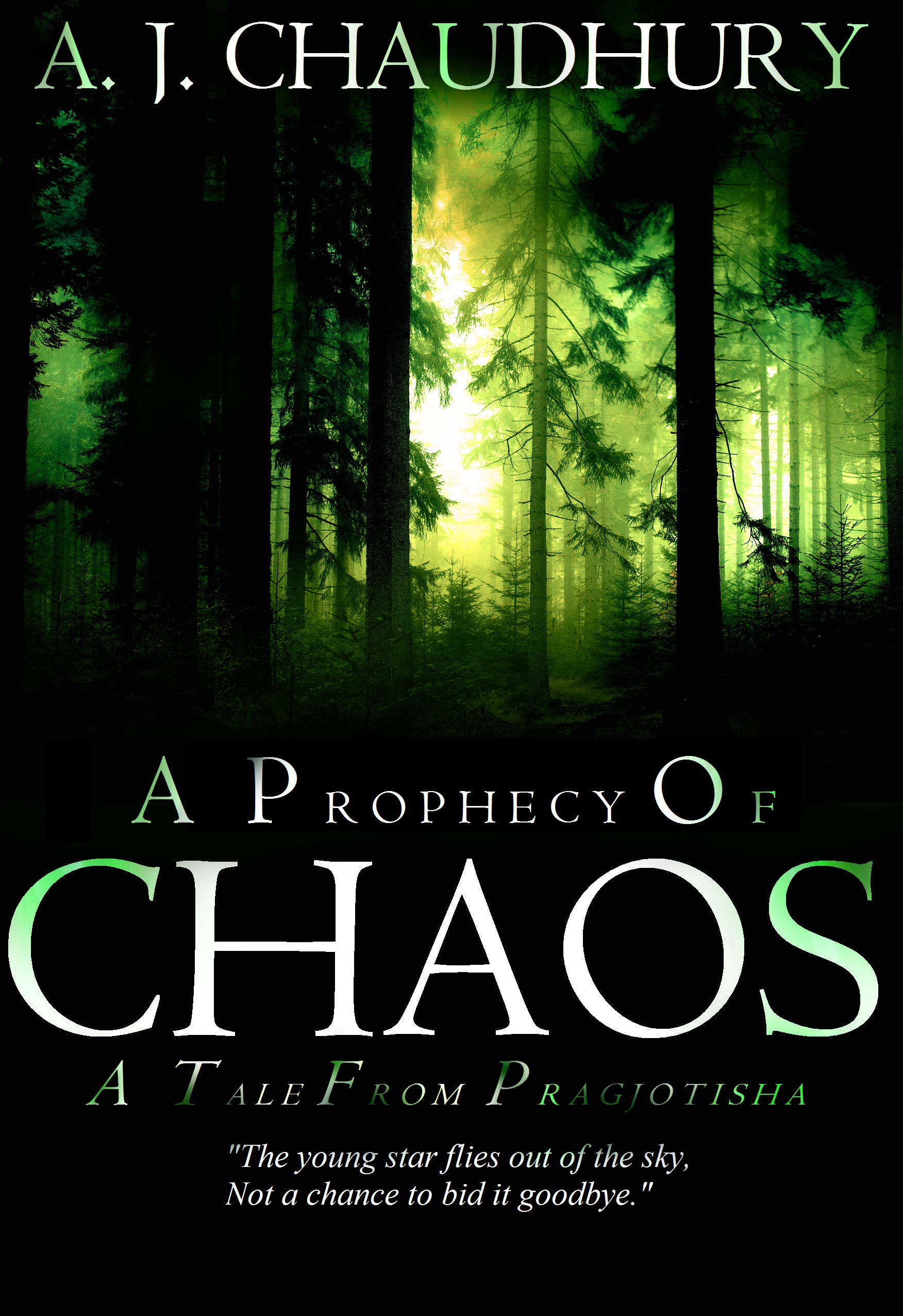 GRAB IT ON AMAZON!
Cheng travels to the village of Bhiji, accompanied by Sor, the strange hairless and eyebrow-less man he met in the forest. Little does he know that Bhiji hides a precious secret, one that must be guarded at all costs. But a riddling prophecy doesn't help and soon Bhiji falls into utter chaos, following the nightly murder of a woman. A Prophecy of Chaos is the second installment in the Pragjotisha series and takes place some years after the events in A Song of Blood. This tale can be read on its own too, without having read the first story.
ON SALE! GRAB IT ON AMAZON!
Vishva isn't happy when he is woken up at midnight and forced to join the wild goose chase of a spirit, reported to have carried off the chieftain's son. But it's more than a spirit and Vishva little knows of the tragedy he is embarking on. A Song of Blood is a dark tale of blood and betrayal set in the historical land of Pragjotisha, which explores the true nature of myths and legends.
---
Check out some other great books here